Lewitt LCT240
R 3,85000

R 3,850.00

Save R 649
---
---
LCT 240
For professional recordings
Highly versatile studio and live microphone in a compact enclosure. 
PROFESSIONAL CONDENSER MICROPHONE
Record everything!
With the LCT 240 we have introduced a high-precision multipurpose microphone that sets new benchmarks in terms of sound quality, versatility and ease of use in live performances as well as (home) studio recordings. The LCT 240 delivers modern and detailed sound, unrivaled in its segment.
Compact sturdy enclosure - huge sound
The LCT 240's housing is a rugged black all-metal construction. Due to its compact size, the microphone weighs only 310 g/ 10.9 oz. This makes it a great choice for your mobile recording studio and for miking overheads live. Its cardioid polar pattern provides effective isolation of the main sound source.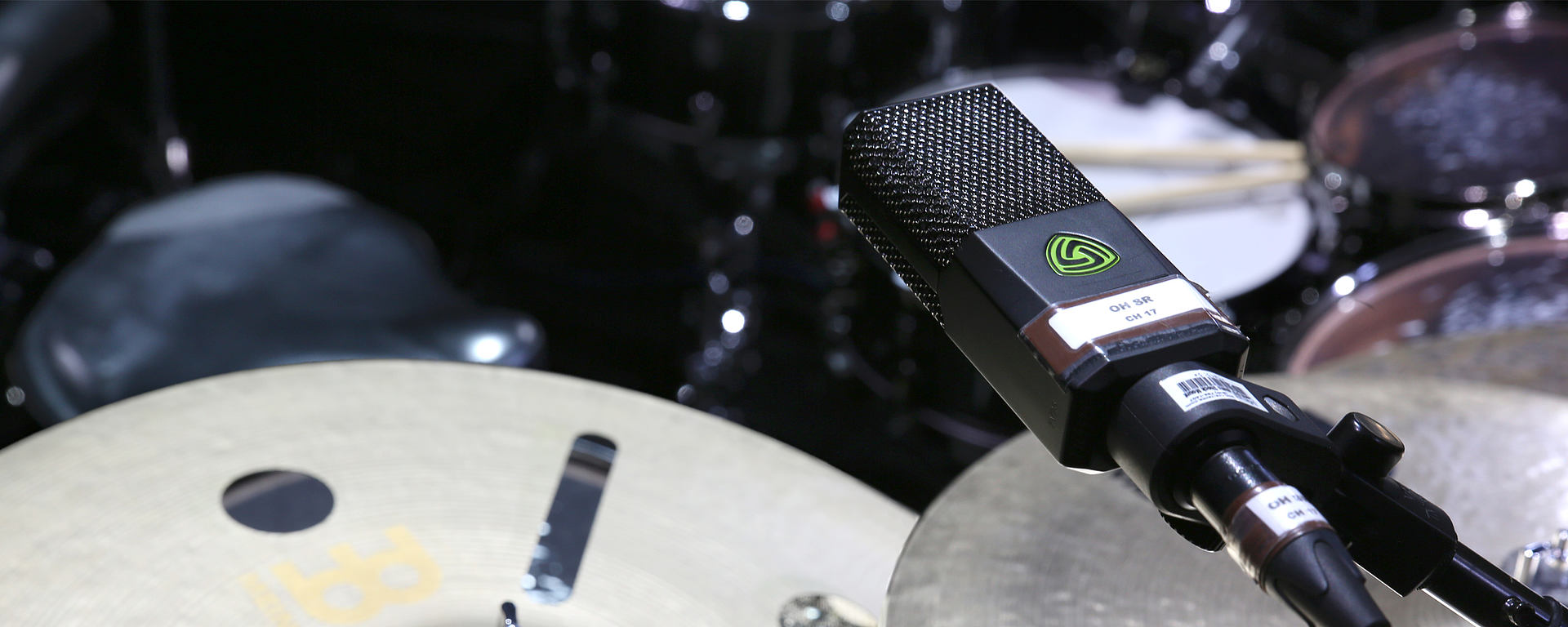 Illuminated user interface
The illumination of the user interface makes possible quick and accurate setup of the microphone. 

Automatic Attenuation and Clipping History
The LCT 240 is packed with useful features that make your recording workflow easier!

Low-cut and attenuation
Adapt to every situation
Low-cut: linear, 40 Hz, 300 Hz
Attenuation: 0 dB, -10 dB, -20 dB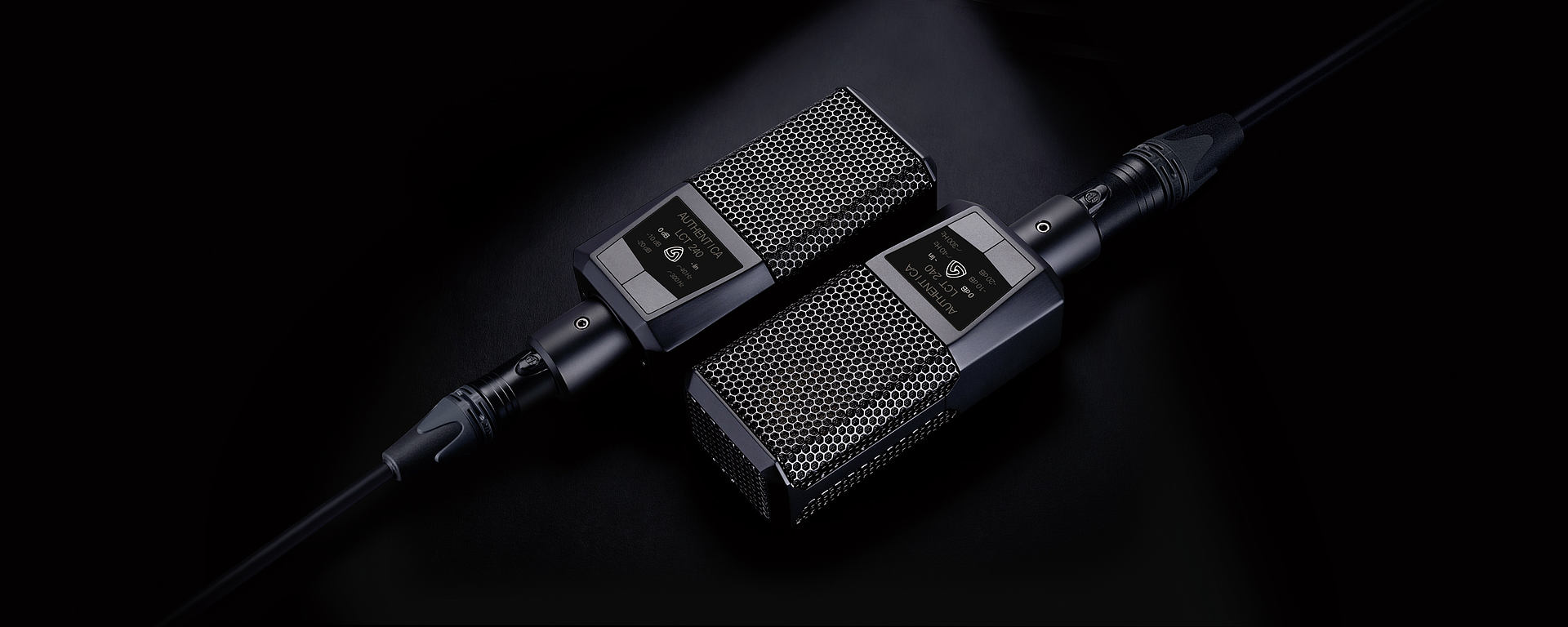 "What I love about the LCT 240 is its transparency and the fact that it is a workhorse!"
Percy Bady
Super producer, a word that best typifies Grammy™, Dove, and BMI Award winner Percy Bady. His body of work has garnered him 26 Gold and Platinum albums.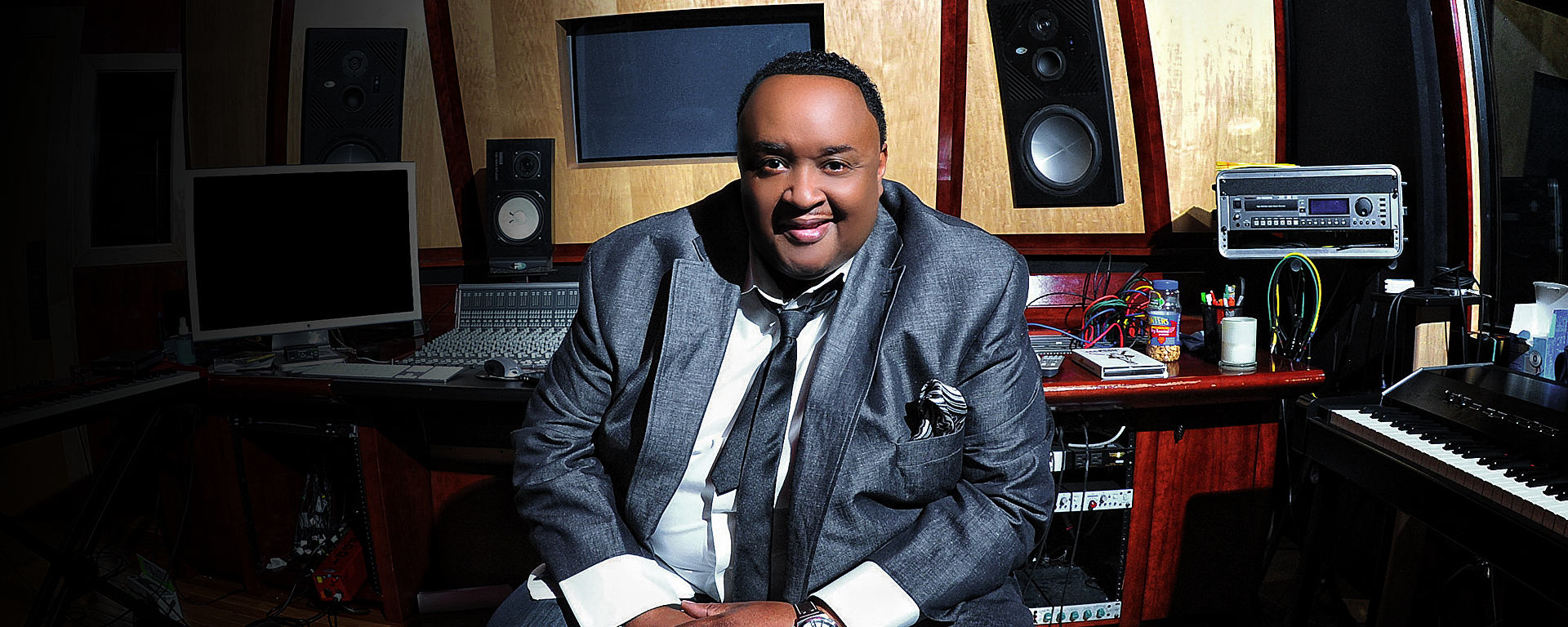 Review LCT 240
Warren Huart of Produce Like A Pro recorded an acoustic guitar, an electric guitar, an electric bass and vocals with the LCT 240. 
Summary: "It's a pretty remarkably good sounding mic [...]. It reminds me on the LCT 550 [...] but it doesn't have varying polar patterns - but 90 percent of the time I do not change the polar patterns of a mic. The LCT 240 got most what I gonna need and saves me a lot of EQ-ing!"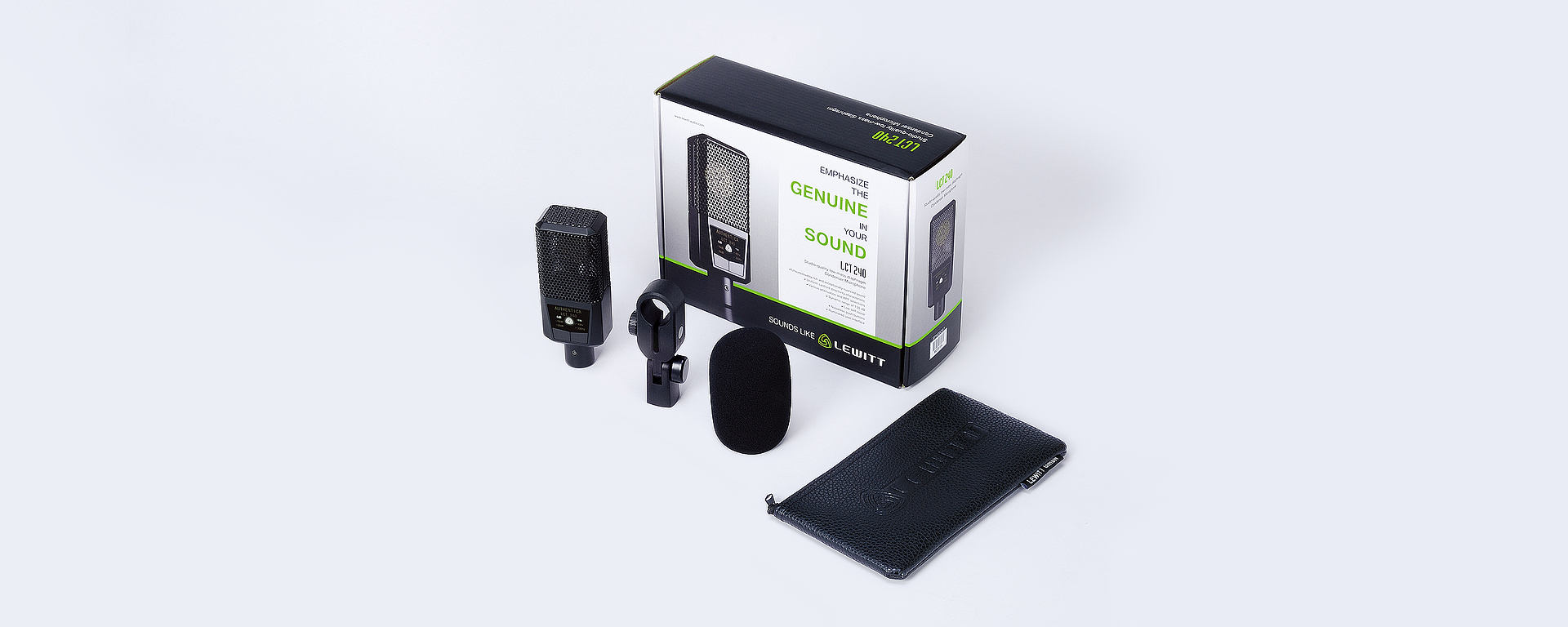 LCT 240
For professional recordings
The LCT 240 condenser microphone is equipped with a high-performance capsule that delivers modern and detailed sound. Low self-noise and high dynamic range ensure detailed sound reproduction in any setting. Technological improvements such as Automatic Attenuation and Clipping History, as well as an illuminated user interface and pushbuttons that allow for noiseless switching, make this sturdy all-rounder a highly convenient and reliable choice for all professional recordings. 
 
Specifications
Type

Condenser, permanently polarized
Acoustical operating principle

Pressure gradient transducer
Transducer Ø

17 mm, 0.67 in
Polar pattern

Cardioid
Frequency range

20 ... 20,000 Hz
Sensitivity

8 mV/Pa, -42 dBV/Pa (cardioid)
Equivalent noise level

16 dB (A)
Max. SPL for 0.5 % THD

146 dBSPL, 0 dB pre-attenuation
Signal / noise ratio

78 dB (A)
Dynamic range

130 dB (A)
Pre-attenuation pad

 0 dB
-10 dB
-20 dB
Low-cut filter

linear 
40 Hz (12 dB/oct)
300 Hz (6 dB/oct)
Internal impedance

150 Ω
Rated load impedance

1,000 Ω
Supply voltage

48 V +/- 4 V
Current consumption

4.7 mA 
Connector

Gold plated 3-pin XLR
Microphone dimensions

138 x 52 x 36 mm, 5.43 x 2.04 x 1.42 in
Microphone net weight

310 g, 10.9 oz
---
Microphones measured according to: IEC 60268-4
Phantom power according to: IEC 61938
Noise measurement according to: IEC 60268-1